What to check before selecting hotel for family trip?
In-room Refrigerator
If a hotel doesn't offer in-room refrigerators, it's often a deal breaker for me. The pool is #1 for my children, but the mini-fridge is #1 for me because of the convenience and cost savings it provides. The mini fridge is essential for storing picnic supplies, leftovers and snacks. A microwave is nice to have too.
King size bed or Queen-size beds or Twin Beds
When my family of four shares a hotel room, everyone usually has to share a bed. It can be difficult enough to get a good night's sleep in an unfamiliar place, but when we have to crowd into double beds, it can be nearly impossible.
Nevertheless, I've been surprised at how many hotels – even better brands – put double beds into their rooms instead of queens. If the bed size is not clear on the hotel's website, call before you book.
Complimentary Wi-Fi
These days, complimentary Wi-Fi is now available in so many places that it's memorable (in a bad way) when we settle into a hotel where it isn't. Almost as bad is Wi-Fi that is unreliable or difficult to access.
Families travel with their electronic devices for entertainment, employment, and real-time vacation planning. We need to be connected so we can Instagram, Share and Tweet photos of our view or the kids playing in the hotel pool to our friends at home.
Fitness room
It's nice to have a fitness room to keep your fitness routin whenever you have a time and energy to spare. It's a good way to get a little time to myself and burn off some of those vacation calories!
Swimming Pool
Many hotels provide little more than a concrete hole in the ground, while others have water slides, splash pads and pool toys. Obviously we prefer the latter, but any warm, clean and well-maintained pool works for us. If you're traveling to a place with cooler weather, consider choosing a hotel with an indoor pool.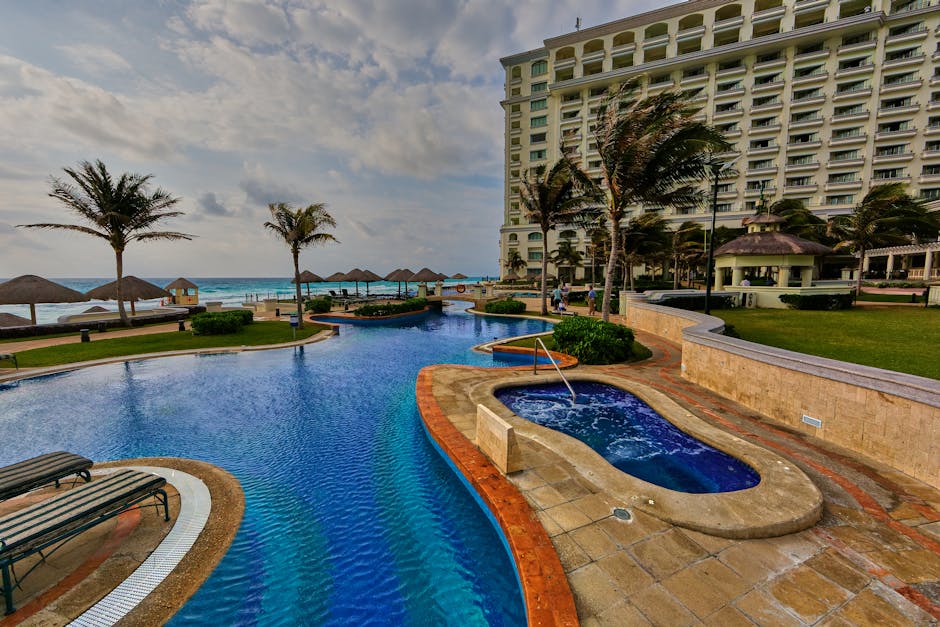 Public transport connectivity from hotel
Complimentary cookies and milk in the evenings
Complimentary use of beach chairs and toys
Complimentary use of pool toys
In-room DVD players, with a complimentary DVD lending library
Board game lending library
Game room with billiards, foosball, ping pong
Kids fun zone
Family activities
Babysitting services
Complimentary airport pickup and drop